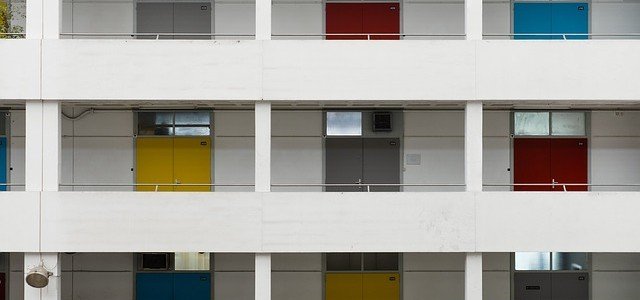 World property journal writes about a National Association of Realtors study that found 24% of all real estate transactions in the United States were investment property in 2012. Many people think that after the real estate crisis most people would stay away from buying investment properties. The truth is most smart investors with money saw the real estate crisis as an opportunity to buy even more properties at a discount. If you're a not an experienced investor, it would be wise to do your research before you buy a rental property. I came up with a list of many things you should consider before you buy your first investment property.
Financing
1.Can you show enough cash flow to finance a second home?
To obtain any loan, you have to prove to the lender that you can pay the monthly loan payment.   After you have received the loan, you have to provide the bank with all your sources of income. They will analyze all your income to see if you have enough cash flow to make the loan payments. If you already have a home that you are paying a mortgage on, it limits how much free cash flow you have left for another loan. It can be beneficial if you can get a part time job to show more cash flow before you apply for your loan.  If you can finish paying your car loan, that will also help. It would make more of your income available to cover your new loan.
2.Buying a fixer-upper with cash and repair it with your cash flow
A good way to reduce how much money it takes you get a rental home is to buy a fixer-upper. If you cannot finance a rental home in good and  finished condition, you can look at buying a fixer upper. You can buy a fixer-upper and fix it over time with your own cash flow from work. It will take longer and you might have to buy in a less than desirable neighborhood.
3.Getting a rehab loan
Before the financial crisis of 2008, there were many companies giving rehab loans to small investors. Many of them ran out of business during the financial crisis. Some of these rehab loan companies still exist. Brookview financial will lend you money to buy and fix a rental home. One thing with these rehab loan companies is that they usually are looking for clients with experience rather than someone looking to buy their first rental.
4. Before you buy a rental property start An LLC
It's a good idea to divide your assets. Many people advocate for buying rental homes in an LLC. I am not a lawyer and will not go too far explaining this. Buying an additional home has some risks involved. It's a good idea to try to protect your other assets. Holding a rental home in an LLC is not as easy as many would like you to believe. Even if you hold title in an LLC, the lender might ask for your personal guarantee for the loan.
5.Holding title in one spouse's name
If you are married It might not be a bad Idea to hold title in one spouse's name and also have one spouse on the loan. There are many reasons why this is a good decision. It can possibly make it easier if one spouse gets into financial trouble. It also makes it easier to obtain additional loans in the future in some cases.
The Buying Process
6.Remember it's an investment property
need to keep in mind that buying an investment property is not like buying a home to stay in with your family. When buying an investment property, the focus is on cash flow. How much money will this place make me? Will I be able to rent this place easily?
Expensive fixtures that you would love to see in a home where you are going to live with your family might be a negative in an investment property. Remember some tenants don't take care about the place they are living in like an owner would.
7.Take your time you really get a good deal here
In most markets it's not easy to find an investment property that can generate positive cash flow. You have to be patient. You need to allow time for a good deal to show up in the market. If you are in a hurry you might make a bad deal. It takes a while to understand price trends in any market. You really need to see many houses and compare price before you will be able to identify a good deal when you see one. Give yourself time to learn. Allow time for the good deals to show up.
8.Get the right realtor
Not every realtor knows how to work with investors. Some realtors don't want to work with investors. In every real estate office, there is a realtor who likes to work with investors. If you ask around, they will refer you to an agent who works with investors.
Most agents who work with investors own investment property. They bought investment property for themselves so they know what you are looking for. They can help you identify a good deal.
9.Moving Fast
It's ironic that I claim you need to take your time in the section above and now I am asking you to move fast. In every market, there is a list of investors following the market very closely and the second a good deal comes on the market they know about it. If you are not fast, these investors will grab every new opportunities right in front of you. The day a good deal is listed they are viewing it first thing in the morning. Some of these investors don't have a job to be at in the morning. Investing is all they do. You are just buying your first rental. You most likely have a job to be at five days a week. That is why having a good realtor working with you is key.
10.Buy in the right neighborhood
When in comes to buying any type of house location is very important. Rental properties in certain areas do better than others. good areas for rental property include:
areas near public transportation
near large universities
near clubbing districts (for young professionals)
near large business districts
11.The more units the better
You are better off with a multi-unit than a single unit. If you buy a quadruplex it is better for your cashflow. If one of your tenants doesn't pay, you can collect from the other three. The more units you have, the more likely it will generate a positive cash flow for you.
Getting it ready for your first tenant
12.Thinking long term
To reduce your potential expense in your rental property, you need to eliminate certain fixtures that break down too frequently. Many people advise owners to remove garbage disposals because they require repair too frequently. Other ways to reduce expense is to use materials that are very durable when renovating your rental property.
If you will hold the rental for many years, you don't want to have repair expenses every month that will destroy your cash flow. The only way to reduce these expenses is to think long term when you are getting the place ready for a new tenant.
13.Lay down the right flooring
I was told of an investor who installed ceramic tiles in the entire home. It would certainly cost less to just put some carpet down, but the carpet might require replacing in just a few years. If carpeting is all you can afford, there are landlord carpets. Landlord carpets are dirt resistant. They are a little more expensive. They get great improvement when clean.
14.Repair fast
An empty house doesn't  make any money. Every day your rental is not rented,   you are losing money. Your contractor needs to understand this.  If you have someone doing your repairs in their spare time, it will take forever. You will lose a lot of money. Speed is very important when you have an empty rental unit. If you did not buy the house with cash, the mortgage payments will come every month.
Finding Good Tenants
15. Fair Housing Act
When it comes to finding tenants , first you need to be aware of the Fair Housing Act. You do not want to get in trouble with the law. Some states have their own extension of the Fair Housing Law that provides protection for more groups. You need to know the law in your state.
16.Too young is not very good
In the State of Georgia, you can Discriminate against young tenants.
Be careful with young tenants. If this is the first time they are renting, they may not be  used to such a large monthly payment. You don't want your place to become a lab for an experiment.
I worked with a young lady who decided she wanted to move out of her parents home. She was renting for about two months and she broke her lease and moved back home. I question her decision and she told me it was because she got very lonely living by herself.  In addition, she missed her younger brother and sisters.
17.Find a solid lease agreement
I am not a lawyer, but you need a solid lease that covers all the necessary areas. Many landlord associations have leases on their website you can download. Make sure the lease is for your state. What is legal to put in your lease in one state might not be legal in another state. When in doubt, consult a lawyer.
Dealing with tenants
18.If you have multiple units, don't get in the fight
If you buy a duplex, your tenants might not like each other. Make sure you stay out of it. You will always get complaints from one tenant about another tenant.  You have to be smart about which of these complaints you will address and which to take no action. Make sure you have a clause in your lease that address the consequences of being a nuisance to others living in your property.
19.Maintenance and keep up
If you have older female tenants who are at home all day, they will want every little thing fixed in the place. They have a lot of time on their hands.  At the same time, some male tenants will be very careless.  You might not know the place is falling apart until you come to do your own inspection. Knowing these things can be useful to better manage your rental property.
Evicting tenants
20.Get a good lawyer or learn to do it on your own
When you have rental property an eviction is inevitable. You might get lucky for a long time, but eventually, you will have to go to court to get someone out.  I think landlords need to do their own eviction. You might want to hire a lawyer, but it will take you about $750. If you do it by yourself you are looking at under $250. If you are not quick, you will lose several hundred to thousands of dollars each time you evict a tenant. Having to pay a lawyer will only add to your lost.
Even if you will do your own evictions, it is still important to have a good real estate lawyer when you have rental property. A good lawyer can be very helpful in many situations including:
If the city re-assess your property with false value
If you need special title work
If you are doing a closing
21.Serve them fast: time is money
Once your tenant default you have to serve them fast. Every day that passes you are losing money. Every day you have a delinquent tenant in your place you are losing money. Never trust the words of a delinquent tenant. The date the court gives you should be your only truth. Don't believe they will leave next week and you don't have to file with the courts. Never believe they will have the money next week. Listen to your gut feeling. Get that court date.
I don't pursue anyone I evict because of a story from the Bible. It says there was a man who owed a lot of money to a rich master. For a long time, this man could not pay the master. One day, the master's servants found the man. They took him and brought him to the master. The man begged the master to have mercy on him and his family. The master, out of his good heart,  forgave the man of the very large debt. While the man was going back home he ran into a neighbor who owed him a few dollars. He asks him to pay him his money right away. The poor neighbor could not pay. The man had the poor neighbor put in prison.
When the servants of the great master were told what the man did they went and told the great master. The great master was not happy and he sent for the man. He then put him in prison.
I   did not plan to  preach on this blog post, but I happened.  What  I  am  trying to say is that  people want to pay their rent. Delinquent tenants mostly are people in financial trouble. It might be of their own doing, but I don't see the benefit of  pursuing them.
In conclusion
I believe it is still a good Idea to own an investment property in America. Many things have to be in their place for it to be a worthwhile decision. Never buy an investment property that is more than a 30 minutes drive from your home. Always go and inspect any problem your tenant reports to you before you call a contractor to fix it.  It is more cost effective if you can fix it yourself. Try to buy multi units rather than a single unit.
These are just a few of the things you need to consider before you buy a rental property. Continue to read and research about real estate investing. It is an extensive topic. The more you read and research the more you will know and doors will open. If you have anything to add to this list feel free to leave a comment below.